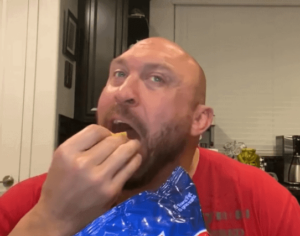 Members of the OrangeSlices AI team attended the CMS Online Happy Hour event last night. All we can say that it is never a dull day when Shelly McGuire is running the show. This month's networking and opportunity updates event featured some great mustaches, lots of Ravens and Dolphins gear (C'mon, really??!); some fun unannounced zoom bomber guests such as Mr. Ruffles and Mr. Bragger, and the very capable Anita Allen bringing the good stuff as usual.  
If you don't go to this recurring and increasingly popular event hosted by Shelley, you are missing out. It is always a fun networking opportunity filled with great updates are shared every time. (Track her events here)  
For those who were unable to attend, included below we share a few of the key updates we captured related to some of the current and upcoming opportunities at the Centers for Medicare & Medicaid Services. 
Opportunity Updates* 
*Please note that this is the way OS AI heard it. If you are pursuing any of these opportunities, we encourage you to validate this information. We all know how quickly things can change. If anyone heard something different from what we provided, please message us at support@orangeslices.ai and we will make any changes necessary.  
WCRC

– Rico Batte is now the CO. It will be a competitive 8(a) posted on SAM.gov by December 1

st

, with an award as early as February to support a transition. 

 

National Data Warehouse

was posted Wednesday afternoon on GSA MAS. Lauren Teal is the CO. It has a small business preference with

a minimum

15% subcontracting goal for award dollars having to go to small business. 

 

ECIS

will be unrestricted and is expected to be posted on Alliant in January 2023. Subcontracting goals will be applied to the award dollars – amount tbd.

 

EAOS

– Ben Stidham is a CMS contracts POC for this requirement (now a portion of this). The big news here is that they are planning to pull the IT portion out of this (they are still reviewing the market research). It sounds as if Aaron Blackshire will be leading any subsequent IT portion procurement. No timeframe has been provided for the planned release. As for the remaining Ben S contract, they hope to release that solicitation by February with an award in June. There is a lot of push to make both procurements small business set-aside, but it is all still being negotiated. More to come. 

 

ACME

– This is the final countdown!! They are supposedly nearing the final stages of review, so stay tuned.

 

ESS and Cloud Ops

– No real update here – they are still working on the final drafts. The only note of interest is that if you are having trouble getting the Cloud SIN approved by GSA before the requirement is released (and only if it is urgent), we hear that Anita Allen may be willing to help where she can to push it through. It never hurts to email her and ask nicely as she will always try to go to bat for small business. 

 

CTS (formerly IDOS)

– Evelyn Dixon is the contracts POC. This NewWave recompete is expected to go out soon as 8(a) competitive on STARS III. 

 

HPMS

– This Softrams recompete is expected to go out as a small business set-aside action. 

 

CPI APS

– CMS extended the TISTA contract again. 

 
Two other notable items were shared at the event: 
The Updated CMS Forecast was posted on Monday. Here it is! 
The CMS community was well represented this week with several firms named to the initial cohort of Elev8 GovCon honorees.  
This comes as no surprise as CMS is one of the most forward-looking and innovative communities in the Federal sector today. Do note that Nominations are Now Open for the final round of 2023 honorees.  
Nominations close December 1st with all 2023 honorees to be announced in January of 2023. More Details Here.  
Additional Data 
Included here are just a few of the CMS-oriented items posted to OrangeSlices AI over the past few months 
About OrangeSlices AI  
Developed by a team of government and industry contracting subject matter experts, the OrangeSlices AI data driven platform is a publicly available searchable listing of the top information technology and consulting services contractors doing business with the Federal government today. Driven by a robust and comprehensive set of authoritative and trusted data sources, the OS.ai tool is intended to help government and industry leaders find the right partner to help deliver on the important missions of the Federal government. Learn more about how you can engage with OS AI here.   
We are sorry that this post was not useful for you!
Let us improve this post!
Tell us how we can improve this post?