A research request was recently provided to OS AI from a HUBZone certified 8(a) small business and established HHS partner looking for details related to a potential FY 2023 recompete of this 5-year single-award Food and Drug Administration (FDA) Systems Development Support BPA contract.  
We at OrangeSlices AI believe in the need for more and better-informed competition, so provided below are a few of the 1) opportunity details provided by the requestor; 2) some key points of contact; 3) related pursuit/capture data; and 4) when possible, projected odds of this contract going back to the incumbent. 
Competitive Details (if known): 
Funding Agency:

Department of Health and Human Services (HHS)/ FDA

 

Incumbent:

ASSYST

 

Contract Vehicle:

Competed as a small business set-aside and released on SAM.

 

Expected Competition Date: Fiscal Year 2023 – date tbd 

 
Scope: This Food and Drug Administration (FDA) Electronic Submissions Gateway (ESG) BPA contract was put in place "to provide Technical services for this agency-wide solution for accepting electronic regulatory submissions, to include Program and Project Management, Operations and Maintenance, Modernization and Enhancement, and Training support to ensure successful business operations, maintenance, and enhancements of the ESG environment and ecosystem consisting of custom applications and COTS solutions." 
** Please note that OS AI will not speculate here as to the accuracy of any scope details provided and/or any current plans related to the timing, details, and likelihood of any recompete.  
Related Data: 
Press Release:

ASSYST Health IT practice wins BPA award from U.S. Food and Drug Administration

, August 2018

 
Sample of Key Potential Points of Contact (current or past): 
Kimberly Gray, Contract Specialist, FDA

 

Tina Nguyen

, Enterprise Application Branch Chief, FDA

 

Michael Fauntleroy

, Retired Program Manager, FDA

 

Niranjan Sridharan

, Software Quality Manager and Process Consultant, FDA

 

Sameer Phanase

, Project Lead, FDA (Contractor)

 

Khalil Zebdi

, Executive Vice President Business Development at ASSYST

 

Srini Palle

, Project Manager/Project Manager, ASSYST

 
What are the odds of the incumbent company winning this contract as a Prime again?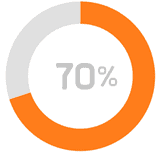 The OS AI Bot calculates the odds the incumbent wins this contract back are 70%.
Looking for a partner? Click Here to find a searchable listing of the top firms with direct past performance in support of FDA on similar consulting efforts.  
Is your company pursuing this effort or similar opportunities?  Let others know you are interested in joining or priming a team by commenting below.     
Firms drawing the most attention: 
Included below is a list of the large and small companies we have noted as drawing the most views by Government and industry leaders on the OrangeSlices AI consultant directory over the past week and that bring direct past performance and/or related relationships in support of the Food and Drug Administration. 
Please note that the research requestor for this item received a Premium OS AI Opp Segment report including 1) known details about how/if/when/where this contract will be competed; 2) a list of the top companies that are in position to win today (as well as those who have been making key investments and moves of late to position for a win); and 3) a detailed list of the top potential opportunity influencers any potential bidder will want to get to know.  
About OrangeSlices AI  
Developed by a team of government and industry contracting subject matter experts, the OrangeSlices AI data driven platform is a publicly available searchable listing of the top information technology and consulting services contractors doing business with the Federal government today. Driven by a robust and comprehensive set of authoritative and trusted data sources, the OS.ai tool is intended to help government and industry leaders find the right partner to help deliver on the important missions of the Federal government. Learn more about how you can engage with OS AI here.   
We are sorry that this post was not useful for you!
Let us improve this post!
Tell us how we can improve this post?