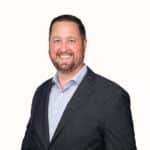 Looking to understand the dynamic government contracting landscape in Huntsville, we caught up with SDVOSB Disruptive Solutions' new SVP Aaron Staley, to learn about the company's expansion into the Tennessee Valley, shifts in government contracting, and the unique characteristics that make Huntsville such a great place for cyber security innovation.
The Huntsville Opportunity
Huntsville's Federal presence includes the Federal Bureau of Investigation, NASA's Marshall Space Flight Center, and the U.S. Army, all on Redstone Arsenal, which houses over 70 federal entities including the DIA Missile and Space Intelligence Center, Army Material Command, and Army Aviation and Missile Command, the Army Space and Missile Defense Command and many other agencies. In addition to Redstone Arsenal, Huntsville is experiencing a boom from newcomers such as U.S. Space Force, Blue Origin, Facebook and Toyota. Having boots on the ground in Huntsville means Disruptive Solutions is well positioned to cement relationships and to offer its specialized and expansive cyber security services to better support these agencies.
Building on Relationships
Leveraging the relationships of a growing and experienced leadership team that includes Aaron, President Chris Arbore, and Kerry Konnert, Senior Vice President for Strategy & Growth, Disruptive will be building on its relationships and presenting the opportunities this small, agile team offers as a trusted partner and ally. "There are many small businesses out there, but few with the experience or maturity of leadership Disruptive Solutions offers. Understanding the evolving federal market, changes in government acquisition models, backed by people who have successful track records, and a team experienced in delivery, we bring to the table experience our partners know they can rely on."
Disruptive will be focusing on connecting dots, bringing its capabilities in cyber tool development and cybersecurity, supporting higher end technology development within the space, and attracting and retaining the best talent in the incredibly competitive Huntsville cyber market.
The Shift in Government Contracting
Recognizing the ebb and flow of government contracting, Aaron notes recent trends mimic those of decades past which bring with it a specific trust in relationships. "Twenty years ago there were massive contracts and everything funneled through those existing single-award IDIQs and the government relied on a small number of larges to manage the rest of the ecosystem. Then there was a shift toward breaking those up into smaller contracts. Now we're starting to see massive consolidations again in the full and open market, going back to the way it had been. At the same time, contracting officers are frustrated by protests which don't support mission success and changing requirements that delay procurement actions. So for the small business market, we're seeing a significant shift to Small Business Innovation Research (SBIR) and Small Business Technology Transfer (STTR) programs. This is a fantastic change for the dynamic and innovative small business community. "
With one side of the coin being that a small business entering into partner agreements is driven by a hope for work they can lean on to develop past performance, the other is big business, which also wants to know they can count on a small partner to deliver.
Aaron says it is important that government start to recognize the new market of emerging mid-tier firms, noting that GSA is moving in that direction and achieving success. "There is a lot of opportunity for industry through the formation of coalitions of small and mid-tier teams who can then pursue work together. Finding trusted partners who each bring niche capabilities to the table, there are some amazing things they can do together."
He says having a core group of innovative companies, with established relationships and partnerships, bolstered by mature leadership who can ensure everyone benefits, is a path through which many can succeed.
The Future
Having bolstered its team over the past several months, identifying and adding talent, Disruptive Solutions will continue to focus its attention to growth. "We have some smart people on both the technical and business development side standing up communities of excellence around specific technologies, continuing to make connections and grow relationships and capabilities, and contributing to the Huntsville community."
Huntsville has a great sense of community with innovative and dedicated mission sets. Disruptive is looking forward to being part of the many technical and industry communities around the Arsenal. Part of that community involvement will no doubt come through contribution to the outstanding mission of Cyber Huntsville, the American Council for Technology and Industry Advisory Council (ACT-IAC) and involvement with the National Defense Cyber Alliance (NDCA), a public private partnership created in partnership with the FBI in 2018 and focused on crowdsourcing and democratizing threat intelligence. "Specifically focused on the defense industrial base, the NDCA provides the opportunity for various partners to share cyber data for analysis, then it is anonymized, and the threats are published back out to the partnership organizations, a nexus of 100 plus companies."
A Hub of Giving Back
Noted as an active networking community, Aaron says the opportunity for engagement, for contributing to local charities and initiatives is strong in Huntsville. "One of the great things about this community is how frequently people come together and there is always a charity component behind it. This is a growing community that is retaining its small town feel supported by strong relationships and opportunities to connect."
About Disruptive Solutions
Disruptive Solutions is a Service-Disabled, Veteran-owned Small Business focused on providing niche technical services. They are a team of experienced Cyber Security professionals with a track record of success in the Federal, State and Commercial workspaces.
About Aaron Staley
Aaron is an experienced executive with business experience from pre-revenue beginnings to $50M in revenues and perspective gained building companies and consulting with fast-growth companies on strategy, execution, and operations.
We are sorry that this post was not useful for you!
Let us improve this post!
Tell us how we can improve this post?