On our quest to uncover insights from those companies winning, growing, and demonstrating that it is possible to do it all the right way, we caught up recently with Brett McLaren, Co-founder and Chief Strategy Officer of MetaPhase Consulting. Here he shares the thesis upon which the company was built, how going above and beyond pays dividends, and why sometimes culture is about roller skating in a tutu.
Two Guys and a Computer?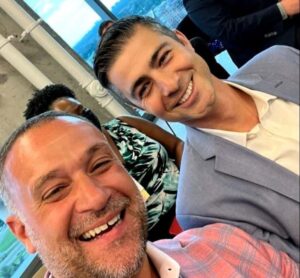 The early days of MetaPhase's history is jokingly compared to Two Guys and a Truck, with co-founders Fred Costa and Brett McLaren starting with one client that they went all-in to support. Within just a few years the company grew from one small subcontract to serving as Prime on five contracts at that same initial client. "Invest in people, because people last longer than projects" is one of the company's Culture Mantras that was derived from that first client experience.
Brett says that it was all about making bets on incredible clients. "If we had only stuck to the narrowly defined scope of the contract, I don't believe we would be where we are today. When a client had a new challenge, we immediately stepped up to support it. That philosophy of 'how else can we help' allowed us to expand early on from a place of trust."
Relationships are Key
Understanding that information has become a commodity, that we can all learn to do anything in a matter of hours or days, MetaPhase focused on the importance of relationships, energy, authenticity, and trust.
Combining an energy and positivity that is evident in Brett, and Fred's authenticity as a heart-driven leader, the two built a team of people aligned to the values they hoped to stay true to. Acknowledging the age-old question of nature vs nurture, the team at MetaPhase is a combination of great people who learned to do it the MetaPhase way, and those with heart who found a home for their purpose.
Defining Culture
As the company grew, the founders knew they needed to do more to ensure the MetaPhase culture reached everyone. What exists now is an entire process around the employee experience from recruiting to onboarding all the way through to exit.  Onboarding, for example, includes a free form coffee meeting with the CEO, Fred, and an hour-long culture briefing with Brett, focused on the company's values.
These values too are unique. Not based on common buzz words, as is often the case, the MetaPhase values are based on how customers might describe the company's people. The list includes being relationship-oriented; action-oriented; service-oriented; and team-oriented. Each of these values accompany easy to remember mantras that can be translated into everyday action.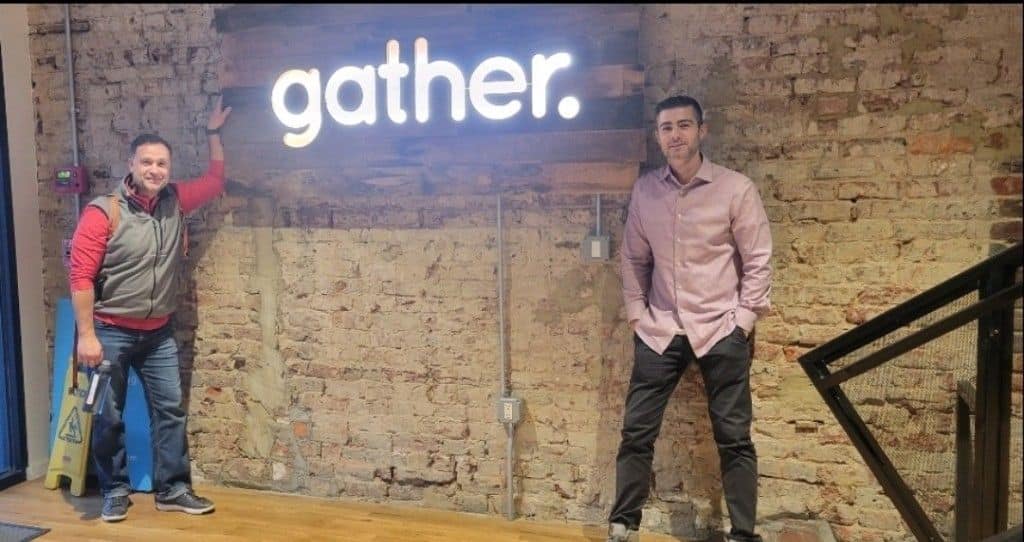 Leadership Down
Building on those initial meetings with Fred and Brett, the relationship-focused culture continues with an open-door policy for all employees. MetaPhase also invested in a dedicated Director of Employee Engagement whose sole function in the organization is to ensure an engaged workforce and a fantastic employee experience.
A bold move by the company, this role does not fall under HR, as is often the case, but rather reports directly to the founders. This avoids the compliance focus that can often consume HR organizations – and instead allows it to carry forward the vibe, voice, humor, personality, and original intent of MetaPhase's founders.
Brett acknowledges there are many successful leaders with many different styles and skillsets. "We aren't the freakishly remarkable founders that want the company to revolve around us. We have taken a more servant leadership approach, striving to bring in people that are smarter and more effective than us to lead each facet of the business. We are working to build something far bigger than ourselves."
He hopes the company can continue to reinvent its culture as it grows – not clinging to what it was but making it great at every stage.
Humanity in Giving Back
Turning away from advice that giving back should mean picking a single charity and seeking maximum marketing value through cobranding, MetaPhase infused its relationship-oriented, people-centric approach here as well.
The company rotates its charitable support with a focus on its people. "The world is constantly changing, and our employees are going through real struggles that are deeply personal to them. We want to support them by supporting the causes that are most important, relevant, and timely to them. We have multiple employees battling cancer, and more that have recently lost loved ones to the disease. This quarter we will support Light The Night Walk for the Leukemia & Lymphoma Society. Next quarter, someone else may have a very different struggle. It's powerful to be able to have the whole company rally behind someone when they need it the most."
Whole Health Challenge
The value of the company's culture across the team was evident when a recent challenge took on a life of its own. Rather than a simple fitness challenge, this event assigned points for healthy actions – eating, exercise, mediation or other creative projects. To make it more engaging the points doubled if the activity took place with another MetaPhase employee; added additional points if the participants wore company swag; and added additional points if the activity was photographed and posted to their corporate chat.
True to their roots as authentic and approachable, leaders were faced with their own "totally embarrassing" challenges, such as completing laps at a roller rink wearing a tutu. And true to its culture of giving back, all funds raised from the challenge were donated to the Special Olympics.
"This was about building physical and mental health as a team, and bringing people together in a very real way to form connections across projects and have fun."
A Hypothesis Proven
MetaPhase was built on a hypothesis: that if a company succeeded in establishing the right culture, it would become a place the very best people would want to work. If the very best people worked for MetaPhase, customers and contracts and opportunities would follow.
Rather than adhering to a model of what Brett calls "management by spreadsheet" that only focuses on the bottom line, MetaPhase focused on culture and had conviction that it would lead to growth and success for all. After doubling the number of employees to nearly 200 over the last year, MetaPhase has proven this hypothesis indeed holds true.
About MetaPhase
MetaPhase is an IT and Management Consultancy serving Federal Government clients through expertise in Digital Transformation, Data & Analytics, and Program Management Support.
We are sorry that this post was not useful for you!
Let us improve this post!
Tell us how we can improve this post?