Federal Financials IT and Consulting​
Whether it is a company evaluating them as a potential partner or competitor; a federal acquisition leader doing their due diligence; or a consultant weighing their next job move, included below are the 50 government contracting companies which stood out as the most viewed Federal Financial Services partner profiles on our partner platform over the last 90 days.  (Click to enlarge image.)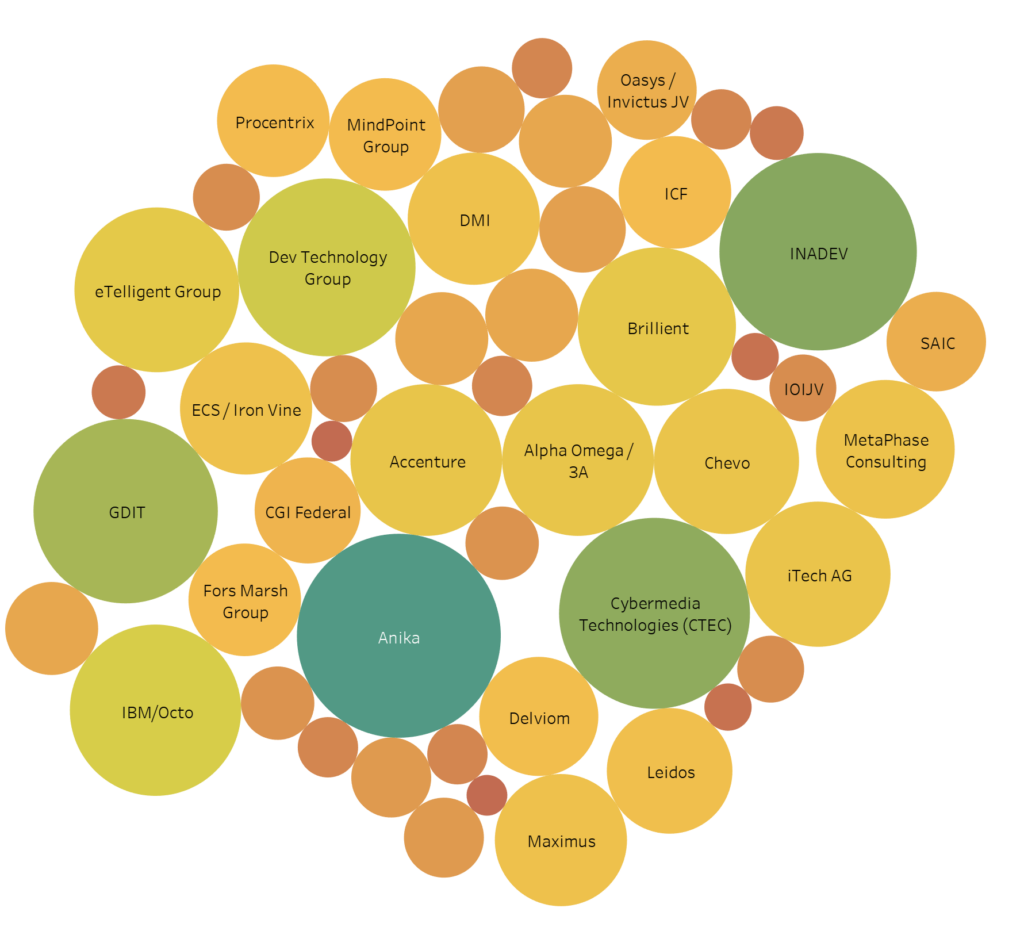 ** An Elev8 GovCon Honoree, noted for a corporate culture that demonstrates excellence, making the company a beacon for talent, for partners, and for clients.  
We cannot and will not speculate here as to the reasons for the increased interest, but whether it is recent strategic hires, key acquisitions, or new strategic partnerships and relationships they have fostered, this group has been exceptionally busy during 2023, laying the groundwork necessary to win in this dynamic and competitive marketplace.   
Big investments do not guarantee results, but they do signify intent, and this group is one to watch as we head into 2023.    
"Fresh Squeezed Daily" - Recent Opportunity Research
"Fresh Squeezed Daily" - Recent Insights
Key Influencers/Former Federal Leaders
Key Contract Vehicles used for IT and Consulting
GSA Alliant 2 
GSA OASIS 
GSA 8(a) STARS III GWAC  
GSA VETS 2
CIO-SP3  
CIO-SP3 SB
SEC OneIT IDIQ 
Organizations to belong to/track if Fed Financial is a focus