October is Women-owned *Small Business Month! In that spirit, here highlight the 20 companies which stood out as the most viewed profiles on our partner platform in support of the Federal National Security Sector over the last quarter of FY 2023.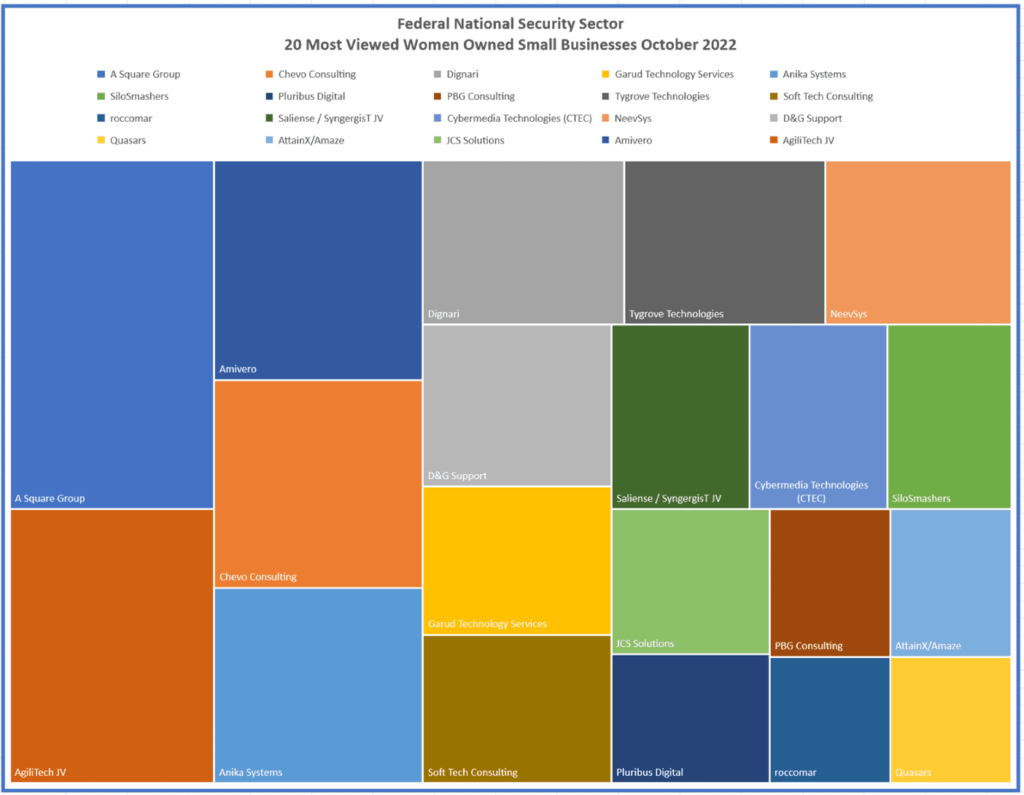 We cannot and will not speculate here as to the specific reasons for the increased interest, but whether it is a company evaluating them as a potential partner; a federal acquisition leader doing their due diligence; or a consultant weighing their next job move, the profiles for this group of companies managed to draw the most interest.  
Care to share your thoughts on why? Comment Below.  
Please note that we for the purposes of this report, we are *defining small business as a company that self-identifies in SAM as a small business under $30M calculated using a multi-year average revenue calculation. If we misrepresented your company and/or missed your company and you expected to be here, please contact us below. We aim to get it right 100% of the time.   
We are sorry that this post was not useful for you!
Let us improve this post!
Tell us how we can improve this post?